The use of technology in the classroom is common place in many schools today, and rapidly growing. For some teachers, this is a source of excitement and joy as they experiment with new ways of delivering content and communicating with students and families. For others, it is a source of anxiety or frustration.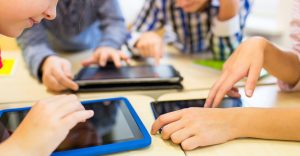 Either way, use of technology in the classroom is important if we are going to equip our students to communicate and contribute meaningfully in the world in which they live now, and will live in the future.
I admit that I am a technology novice, having only recently returned to teaching in a situation where technology is widely available after seven years serving in the developing world where it was significantly less available. For me, the range of possibilities is both exciting and daunting.  Assuming that many others feel the same, it would be helpful for us to share our experiences.
In what ways do you use technology in your classroom that you find effective in promoting student learning?
What pitfalls, problems or "mistakes" would you warn novices like me about?
Please share your experiences in the comments below.