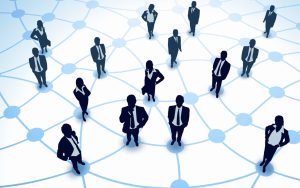 "Networking" is a buzz-word heard in many different professional fields, and education is one of them.  But what does it actually involve and why would a Christian school invest time and energy in it?
Another, perhaps more helpful, word is "strategic partnership". By forming connections at various levels (leadership, teachers, students) with other schools that share your goals and values you have the opportunity to share your expertise and resources to benefit your partner school/s, and to grow by learning from their expertise and experience.
ACSI Europe seeks to facilitate opportunities for Christian schools to network across cultural and geographic boundaries, through conferences and online courses. However, forming strategic partnerships can not be accomplished by an outside organization! The hard work necessarily comes from the schools involved.
What is your experience with networking/strategic partnerships? 
If you have been involved in a strategic partnership with another school, please share your experience in a comment below. It would be helpful if you could comment on…
– Why you decided to be involved in a partnership.
– What steps you took to establish the partnership.
– The blessings you have been able to give and receive through the partnership.